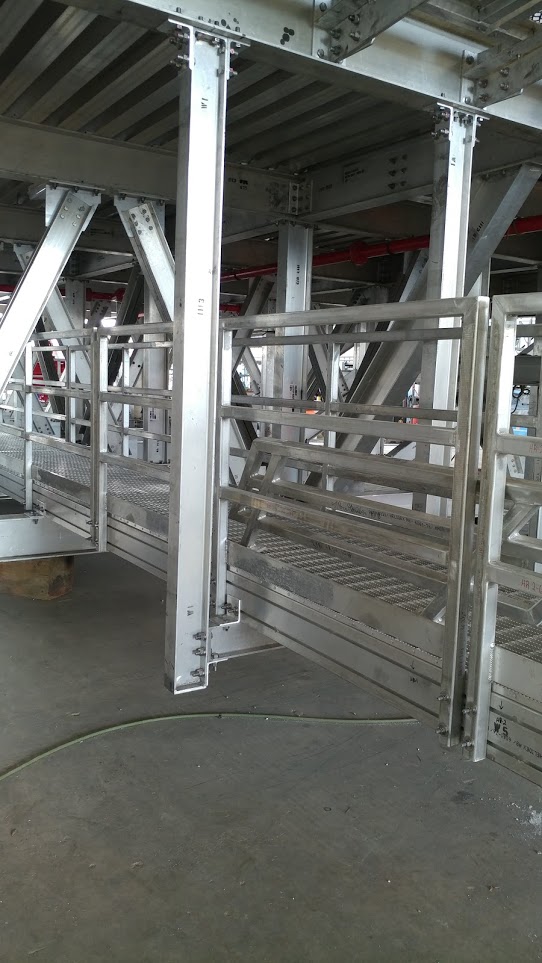 Combining Durability and Safety
Traversing spaces in industrial or high settings demands pathways that are sturdy, sustainable, and aesthetically pleasing. Our aluminum walkways encapsulate all these qualities, bringing together form and function in perfect harmony.
Key Features:
Highly Durable: Crafted from premium-grade aluminum, our walkways resist corrosion, ensuring longevity even in challenging environments.
Lightweight Design: The intrinsic lightness of aluminum ensures easy installation and transport, without compromising on strength.
Safety-Centric: Designed with non-slip surfaces, our walkways prioritize user safety, minimizing the risk of slips and falls.
Eco-Friendly: Aluminum's recyclability makes our walkways a green choice, underlining our commitment to sustainability.
Aesthetic Appeal: The sleek, modern look of aluminum seamlessly blends with various architectural styles, enhancing the visual appeal of any space.