Engineering l Manufacturing l Construction
Safe Helicopter Travel is Our Goal!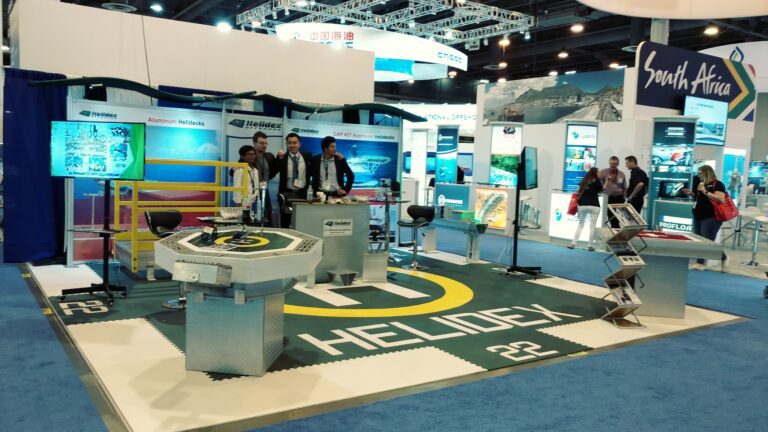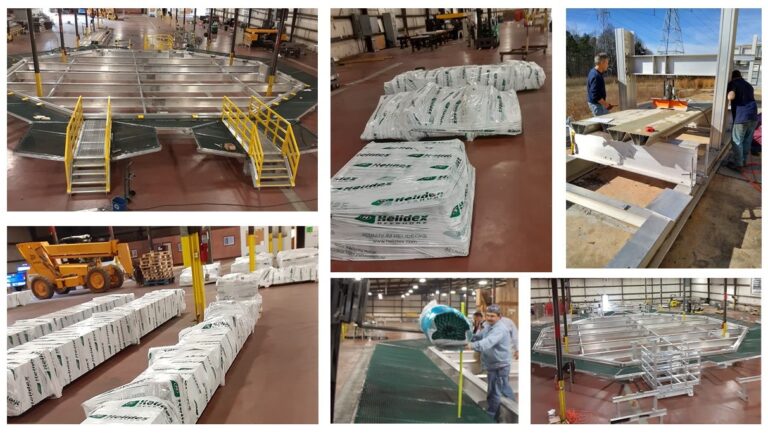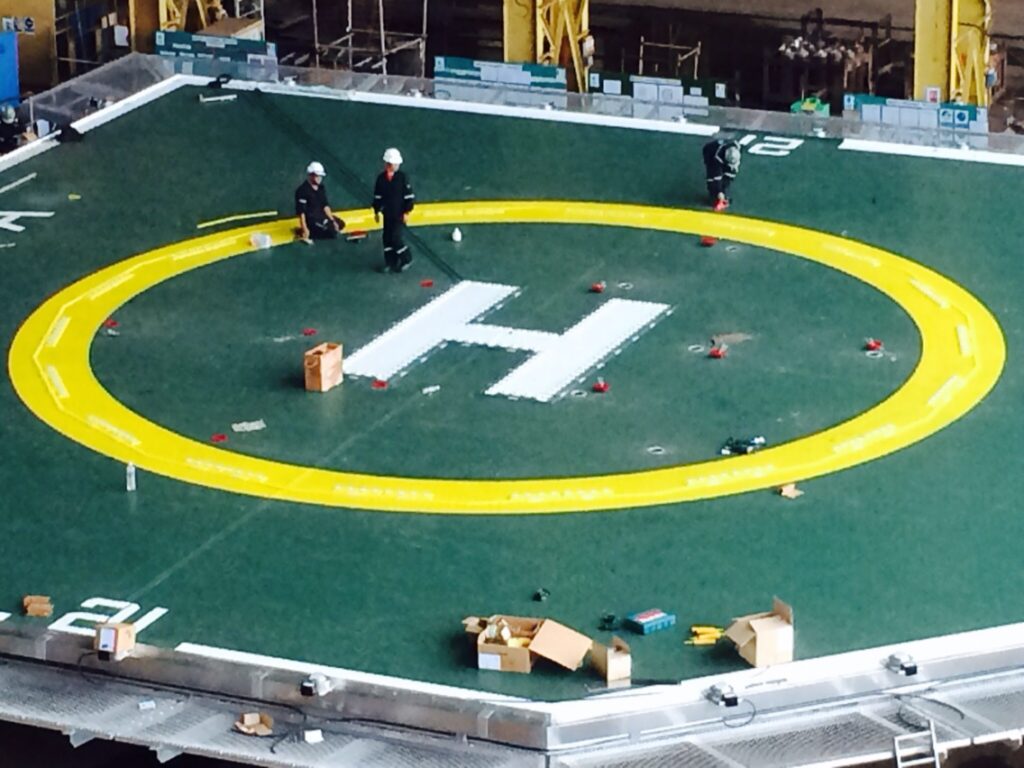 Since 1997, Helidex has set the gold standard in the engineering, manufacturing, and construction of aluminum helidecks, helipads and heliports, establishing a legacy of safety, compliance, and innovation in both offshore and onshore applications.
As a U.S.-based pioneer in the industry, Helidex has been delivering engineering and manufacturing excellence for over a quarter of a century. With more than 400 helipads, helidecks, and heliports installed worldwide, our reputation for safety, compliance, and durability is unparalleled. Whether your operations are offshore or onshore, Helidex is your trusted partner for cutting-edge landing solutions.
We set industry benchmarks by consistently meeting or surpassing global safety standards. Our versatile landing platforms are ideal for a range of applications, from oil rigs and marine vessels to hospitals and office buildings. With a global client base, we're equipped to serve you no matter where you are in the world.
Industry-Specific Expertise
Primarily, we're a global leader in providing aluminum helidecks to the offshore oil sector. Working alongside major oil corporations, ship owners, and shipyards worldwide, our offerings extend beyond helidecks to include essential auxiliary equipment such as specialized lighting and fire suppression systems.
Geographical Reach
Our products have been deployed across continents—from North and South America to Europe, Africa, the Middle East, and Asia. Specifically, we have installations in countries like the U.S., Canada, Mexico, Brazil, Singapore, Saudi Arabia, China, and the UAE, among others.
Shipping and Installation
Our helideck and helipad packages are conveniently shipped via flatbed trucks, open-top containers, or air freight, depending on your needs. A standard helideck package typically requires four truckloads or four open-top containers. We can deliver these structures virtually anywhere globally.
Turnkey Solutions
We offer comprehensive, all-inclusive packages that go beyond just providing the helideck. These encompass everything from support framing to installation services. With the capability to operate globally, we are your go-to source for turnkey helideck and helipad solutions, no matter where you are located in the world.
Numbers Speak For Themselves
Crafting Excellence: From Blueprint to Build, We Engineer the Future.
Our engineering and design experts bring extensive experience to the drafting table, shaping each helideck and helipad with precision and care. All fabrication blueprints are meticulously crafted at our specialized Spartanburg, South Carolina, facility.
We adhere to or exceed global codes and standards, including those set by DNV, ABS, and RINA. We also tailor our designs to meet bespoke corporate specifications, such as those required by Shell, or local building codes. Our engineering services encompass:
Site Analysis: Strategic placement of helidecks within vessels or rigs, considering environmental constraints.

Dimensioning: Determining helideck or helipad size based on helicopter model requirements.

Pancake Framing Design: Structural design focused on durability and safety.

Main Support Framing: Robust designs for primary structural support.

Electrical and Lighting: Designed systems for safe  operations.

Fire Suppression: Integration of advanced AFFF fire control systems.

Approval Documents: Providing detailed plans for client and class review.
At our Spartanburg facility, we meticulously create detailed shop drawings for each proposed helideck. The manufacturing phase unfolds in our specialized South Carolina plants, adhering to rigorously developed fabrication guidelines and industry standards. No welding required.
Before moving on to testing, we conduct a preliminary assembly of the framework to guarantee alignment and compliance with the design schematics. Non-Destructive Testing (NDT) and Factory Acceptance Tests (FAT) are then executed in accordance with both project-specific specifications and standard industry protocols. These critical tests are conducted under the scrutiny of Class-certified surveyors to ensure utmost quality and compliance.
Once approved, the helideck is readied for shipment, carefully packed into containers or secured onto flatbed trucks as per client requirements. To facilitate a smooth assembly process at the destination, we also provide comprehensive erection drawings tailored for each helideck installation.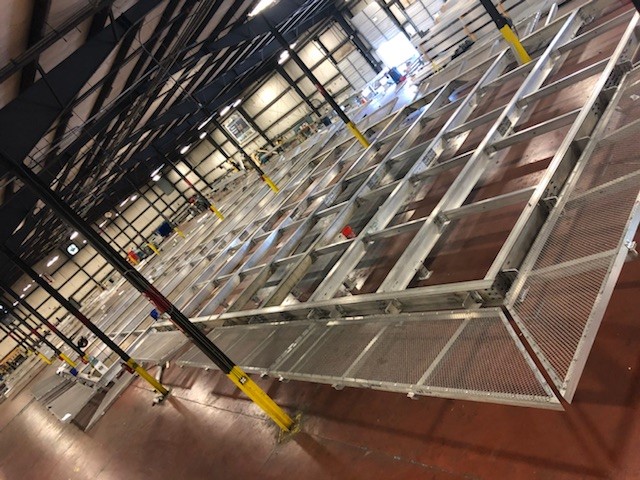 We offer comprehensive construction and installation solutions for the helidecks we fabricate. Generally, our services include deploying an experienced and certified installation supervisor to guide the client-supplied installation crew. This ensures seamless field assembly of the helideck, in full accordance with our design specifications.
For clients seeking end-to-end service, we offer a full Helidex installation team, which includes both a supervisor and skilled assembly technicians who are extensively trained in our construction protocols. It allows for quick assembly
The assembly of the helideck structure and its associated equipment is typically carried out at ground level. Once assembled, it is hoisted into its final position through crane lifting. Helidex takes responsibility for providing a thorough lifting analysis as well as comprehensive rigging specifications. While the rigging hardware is commonly provided by the client or the yard, we ensure it meets our stringent quality and safety criteria.