Rooftop & Hospital Helipad
Find Us On BuildingConnected
Elevating Medical and Urban Mobility
Rooftop & Hospital Helipads & Heliports
Helidex has set the benchmark in designing and fabricating helipads and heliports that combine safety, compliance, and innovation. Our aluminum rooftop and hospital helipads are crafted to provide a seamless integration into urban and healthcare environments, offering reliable landing zones for critical response situations. We have completed rooftop projects all around the world including places like the USA, Mexico, and Middle East.
Why Choose Helidex Rooftop & Hospital Helipads?
Reliability and Safety: Our helipads, helistops, and heliports are engineered to meet or exceed all regulatory standards, providing a trusted landing zone for medical centers or private use.

Long-lasting Design: Manufactured from durable, high-quality aluminum, our heliports are built to withstand the test of time.

Space-efficient Solutions: Our designs are tailored to make the most of limited rooftop space, offering versatile configurations.

Global Capabilities: Our helicopter helipad reach across continents, and we offer comprehensive support regardless of your location.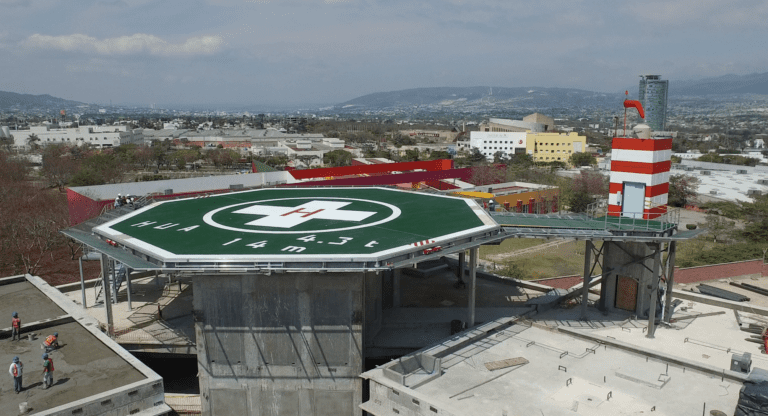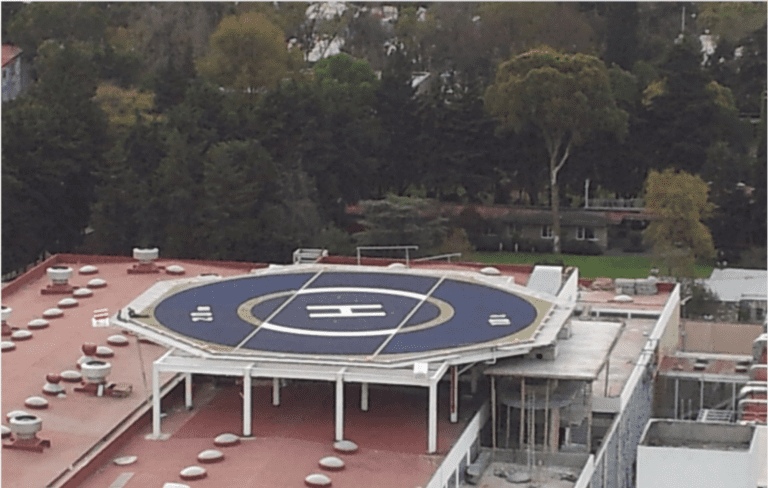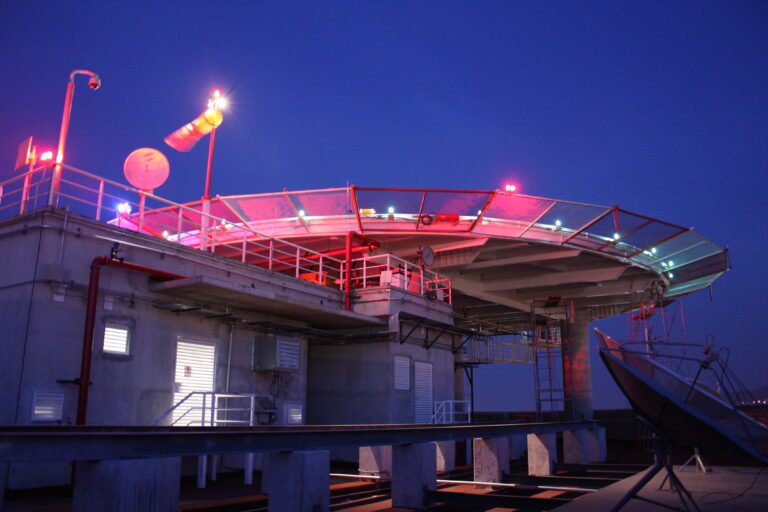 Skyward Landings, Grounded Care
Expertise in Rooftop and Hospital Helipads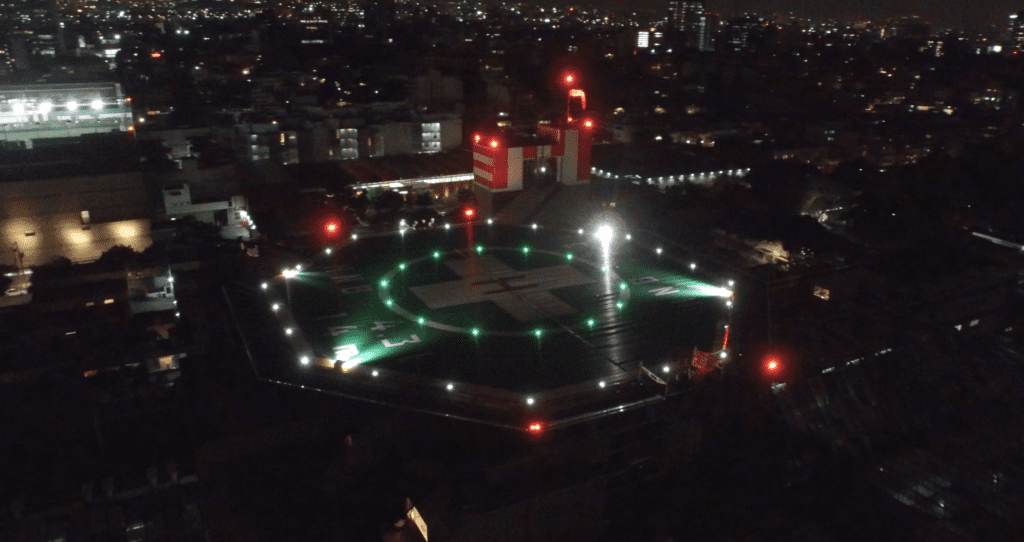 Lightweight: Offering structural integrity without overburdening the host building.
Easy Maintenance: Affirming longevity with minimal upkeep due to aluminum's resistance to wear and tear.
Anti-skid Surfacing: Ensuring every touchdown is secure and reliable.
State-of-the-art Lighting Systems: Illuminating the landing zone for optimal pilot navigation.
Integrated Fire Suppression Systems: Prioritizing safety with rapid-response fire mitigation.
Customizable Dimensions: Providing tailored solutions for diverse operational demands.
International Standards Compliant: Meeting the stringent criteria of global standards like DNV, ABS, and RINA.
One of the standout features of our helipads is their lightweight construction. Crafted from high-grade aluminum, our helipads weigh significantly less than traditional steel counterparts. This reduced weight eases the load on rooftop structures and medical centers and decreases overall shipping and installation costs, all while maintaining rigorous safety and durability standards.
Aluminum is about 60% lighter than Steel
Less framing is required
Global Helipad Standards We Meet
International Civil Aviation Organization (ICAO)
Federal Aviation Administration (FAA) – USA
Civil Aviation Authority (CAA) – UK
European Union Aviation Safety Agency (EASA) – Europe
Directorate General of Civil Aeronautics (DGAC) – Mexico
General Civil Aviation Authority (GCAA) – UAE
General Authority of Civil Aviation (GACA) – Saudi Arabia
Civil Aviation Safety Authority (CASA) – Australia
Directorate General of Civil Aviation (DGCA) – India
Transport Canada Civil Aviation (TCCA) – Canada
By adhering to these international and national standards set by the above organizations and authorities, helipads can safely accommodate the dynamic nature of helicopter operations, offering a harmonized approach to vertical flight worldwide.
Design
Engineering
Fabrication
Manufacturing
Installation
We offer comprehensive, all-inclusive packages that go beyond just providing the helipad, helistop, or heliport. These encompass everything from support framing to installation services. With the capability to operate globally, we are your go-to source for turnkey helicopter pad solutions.